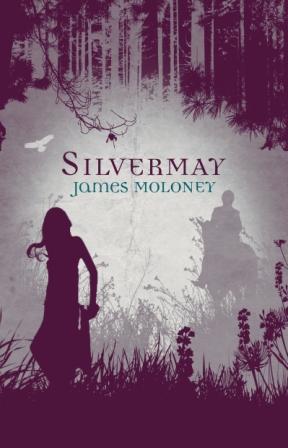 I'm going to wager a bet here – it's worth nothing, so don't get too excited! – that everyone has read a James Moloney.
Well, everyone in Australia that is.
Sixteen-year-old Silvermay Hawker feels drawn to the newcomer in her village – a young man of solemn good looks named Tamlyn. But only heartache can come of this, because Tamlyn is devoted to Nerigold and to little Lucien, her son.
So things seem, until the dark forces of Coyle Strongbow come in search of Nerigold?s baby and Silvermay is swept up in the young family?s escape. When Lucien is entrusted to her care, she discovers the startling horror of what he might become, and the truth about Tamlyn, too.
Can Lucien be spared his fate, or is he doomed to become like Coyle? And Tamlyn, can he be trusted, can he be loved and can he love in return? Silvermay?s heart will not give him up, but what happens when devotion becomes a weapon in the hands of the ruthless?
All you have to do is leave a comment below answering the following question:
Have you ever been the newcomer anywhere? How did it feel?
I moved schools in grade five. Starting at a school where everyone was already really close was hard, but I remember sitting in my class on the first day of the year and seeing a girl with strawberry blonde hair.
I knew her from somewhere – I just couldn't place it. I stared at her (trying to not look dodgy or anything!!) for most of the morning, before I finally placed it: she is friend's with my best friend from my old primary school, they did dancing together (my sister also went to that same dancing school, so I'd hung out with her at concerts and the like).
Success! I sort of knew someone!
I went up to her at recess, re-introduced myself, and was welcomed into her group.
Hoorah! Friends!
Do anyone of you have similar stories?
And speaking of competitions, the winner of
The Pale King
was Reader1 and I've just re-drawn the winner
of The Pram Diet
, which is Karen Tyrrell.
Good luck everyone!